ART FOR PEACE
Alison Lochhead
Exhibition of paintings in Keele University.

Newcastle ST5 5BG
May 6th – June 9th 2022
Watch the space for various events to go alongside the exhibition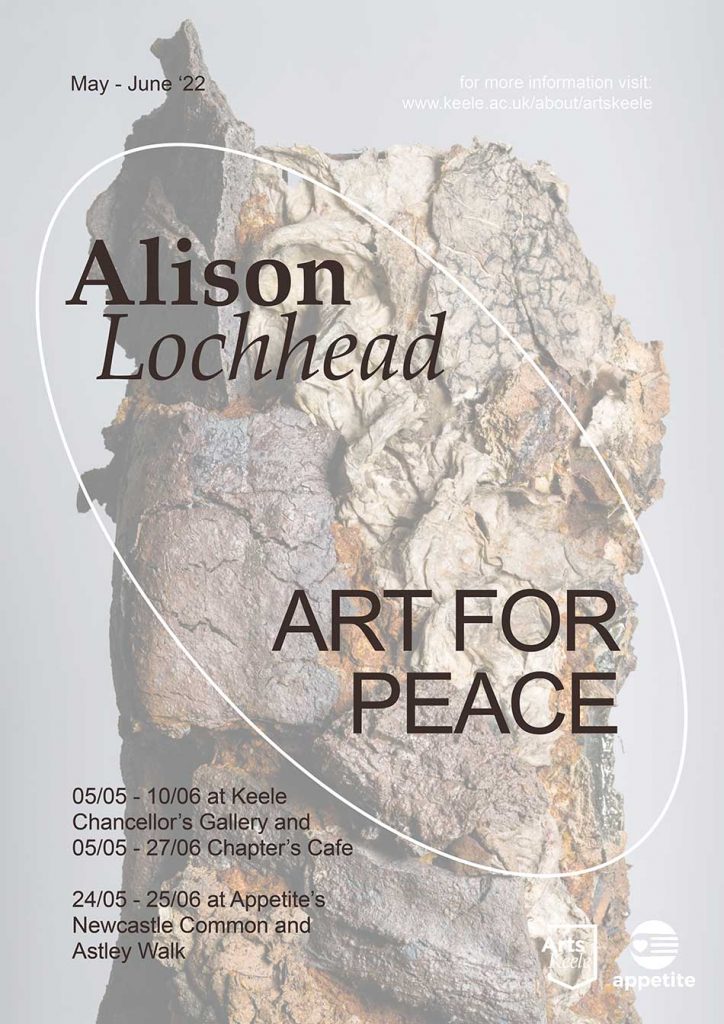 ART FOR PEACE
Alison Lochhead
Exhibition of Sculptures and Paintings
Astley Walk and Newcastle Common.
Newcastle Under Lyme
May 21st – 27th June 2022
Watch this space for events which will take place during the exhibition.