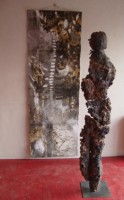 These figures were shown in Female Frame IV at Theatre Clwyd in Mold, North Wales from March 9th to 20th April 2013. They were then shown in the Strawbale Gallery in Bwlchllan in May 2013, Ceredigion and then 5 of them in Gas Gallery in Aberystwyth June 2013.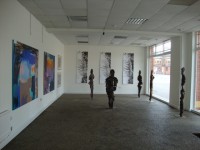 They are female figures 'Fragments' and prints which reflect and echo a fragmentation and broken body; 'Fragmented'.
Three will be going to their new home in South Wales very soon.